New Zealand Glassworks Residency - JULY 2023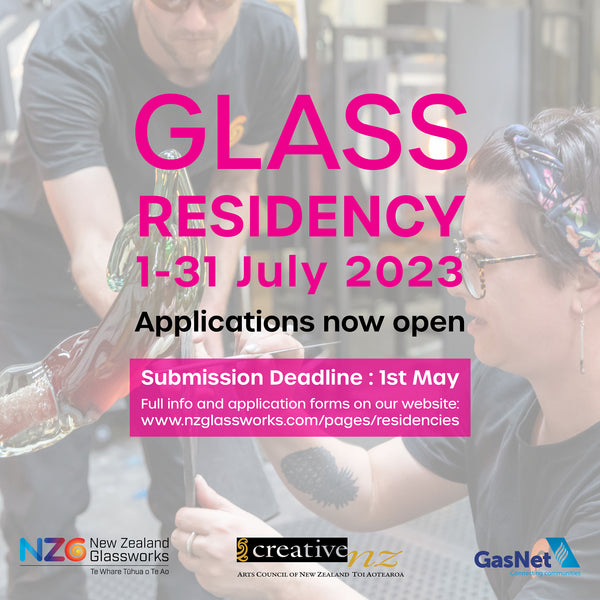 New Zealand Glassworks (NZG) is offering an artist in residence program for 2023. NZG is committed to encouraging and supporting artistic endeavours and to providing an environment which will stimulate creative and original work. This 4-week residency is aimed to give artists who work exclusively in glass an intensive time and the opportunity to develop a new body of work which is innovative, engaging and well executed.  We seek, established or emerging New Zealand artists working in glass. Artists must be able to work independently and have a proven track record of practical experience, achieved a degree of critical or sales success and need to be committed to creating a new body of high quality art.
With a view to promoting art glass and encouraging cultural exchange in the regional community, the artist will engage in talks and demonstrations for the general public. Throughout the residency. In addition, the artist will have an exhibition post residency at NZG. Scheduling the exhibition will need to be an organic process as artist proposals can transform during and after the residency. Once scheduled into the programme a timeline will be developed between the artist and NZG to ensure outcomes are met. In due course the exhibition will be promoted through all our usual channels. The exhibition will showcase the made pieces together with a display of the processes involved and journey to completion. These additional layers of activity will encourage the entire community to access, experience and participate in high-quality arts.
Residency Period
July 1st – 31st 2023.
Are you eligible
Only New Zealand born artists or those with New Zealand residency status will be considered.
The following are not eligible to apply: current NZG advisory panel, gallery selection panel and residency selection panel. 
Criteria for selection / Priority will be given to
Artists who propose a new innovative work and departure from their previous work
Artists capable of high quality and innovative art
Artists who propose clear outcomes from the residency
Artist who offer interaction and engage with others e.g. visitors to NZG, students, other artists, media etc.
Artists who can articulate a benefit from a residency at NZG
Application procedure
Send all the below information by the deadline:
Completed application form
Two reference letters
Current curriculum vitae
One head shot of the applicant taken within the last 6 months (no more than 1MB jpeg)
5 photos of past works (no more than 1MB jpeg each) - Please label each photo with:
PastWorks_Photo number_title_applicants name
Note: All submitted works must be made by the artist.
An image list of past works submitted: Title, size, technique used, and year produced – word or pdf format only
A .pdf that shows all 5-past works on one page
10 images and/or drawings of the proposed works to be made during the residency (no more than 1MB jpeg each) - Please label each image and/or drawings with: ProposedWorks_Photo number_title_applicants name
An image list of proposed works submitted: Title, size, technique used – word or pdf format only
A .pdf that shows all 10-proposed works on one page
A clear outline and proposed outcome from the residency – 5000 words max
Application Package
Please provide all required information, form and images in electronic form only.  Any incomplete or late applications will not be accepted.
Questions?
Please email all questions regarding the residency to: scott@nzglassworks.com
Application deadline
All applications must be received no later than 5pm Monday the 1st of May 2023.
For full details please refer to the below information and application forms:
Send your application form and all support material to
E-mail: scott@nzglassworks.com
Subject Title: NZG Residency Application – insert your name here
Please ensure all attachment are clearly labelled as per instructions above.
NZG Glass Residency Selection Panel 2023
To provide a balanced assessment of the applications for the residency programme, NZG will have three industry professionals on the selection panel.
Scott Redding – Director of New Zealand Glassworks
Scott Redding comes with over 20 years' experience within the art glass sector. Scott moved back to New Zealand in 2015 after 14 years in Melbourne Australia where he managed a commercial glass facility and gallery with a strong community emphasis; this was the only open access studio for other glass artists to hire in Melbourne. During this time, he worked with some of Australia's leading glass artists and galleries. In his role as Director, Scott is responsible the strategic development, direction and operations of NZG, stakeholder engagement and the promotion of New Zealand art glass.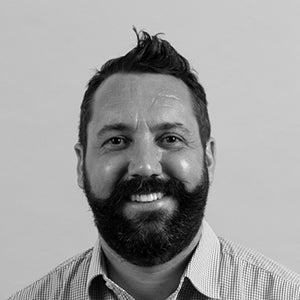 Greg Donson – Curator & Public Programmes Manager, Sarjeant Gallery Te Whare o Rehua Whanganui
Greg Donson has been in his role since 2007. Prior to joining the Sarjeant in late 2001, he was employed at City Gallery, Wellington in the Registration team. In 2012 Greg was awarded the Clark Collection / Creative NZ Scholarship and spent several weeks in the UK attending the Attingham Summer School and undertaking internships at the V&A Museum, the National Trust and English Heritage. In his role, Greg is responsible for the overall development and implementation of the gallery's exhibition and associated public programmes. Over the last ten years he has curated over 85 exhibitions and been responsible for the management of the residency programme at Tylee Cottage and has worked closely with over thirty of the impressive alumni of over fifty residents.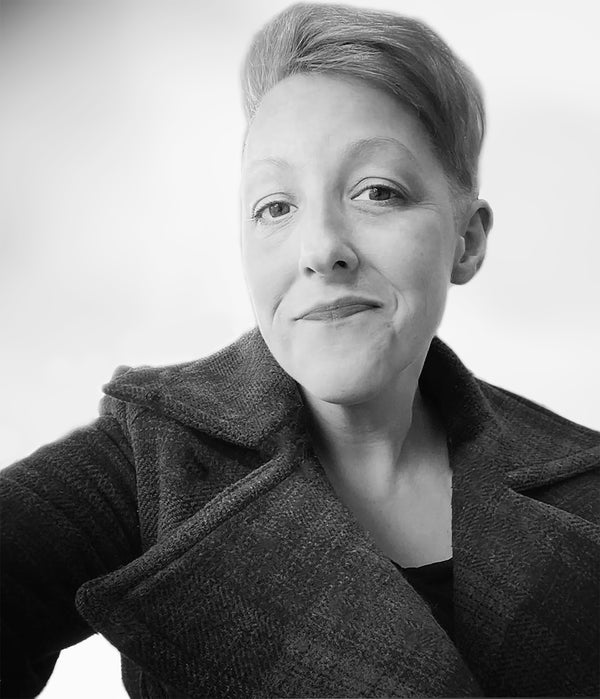 Dr Kathryn Wightman - Artist & Senior Lecturer - Glass and Visual Arts - UCOL / Te Pūkenga
Wightman studied at the University of Sunderland, UK between 2000 – 2011 where she obtained a First Class, Bachelor of Glass and Ceramics, followed by a Masters in Glass and then a Ph.D research degree that combined glass and print.  In 2012 she relocated to New Zealand to take up a post of Glass lecturer at the Wanganui Glass School. Since relocating she has been awarded the Emerge Glass Prize, Gold award, the Ranamok Glass Prize 2014, the Young Glass Kvadrat Prize 2017, winner of the Whanganui Arts Review 2018 and 2019 where she was the first recipient of the patillo project – a solo showcase at The Sarjeant Gallery (2020). As well as being a selected finalist in the Fuse Glass prize 2016, 2018, 2020 and 2022. Her work has also been featured in New Glass Review 33, 37, 38.   She delivers workshops around the World and lectures in multiple creative areas across the UCOL Whanganui, Creative Industries.