New Zealand Glassworks - Te Whare Tūhua o Te Ao
Welcome to New Zealand Glassworks – Te Whare Tūhua O Te Ao (NZG), the national centre for art glass. Located in Whanganui, a town with a rich history of glass which spans over 150 years, and also New Zealand's UNESCO city of design. NZG supports a vibrant community of glass artists who showcase their heritage craft and innovative creations at our facility.
New Zealand Glassworks is the premier destination for art glass lovers and enthusiasts in New Zealand. You can discover the beauty and wonder of art glass through our interactive and educational exhibits, workshops, demonstrations, and events. You can also explore our online gallery and shop, where you can find stunning pieces of art glass made by local and national artists.
At New Zealand Glassworks, we believe that art has the power to enrich our lives, spark creativity, and inspire us to see the world in new and exciting ways. We are proud to be a part of the vibrant New Zealand arts community and look forward to sharing our passion for art glass with you.
Come and discover the beauty and magic of glass at New Zealand Glassworks today.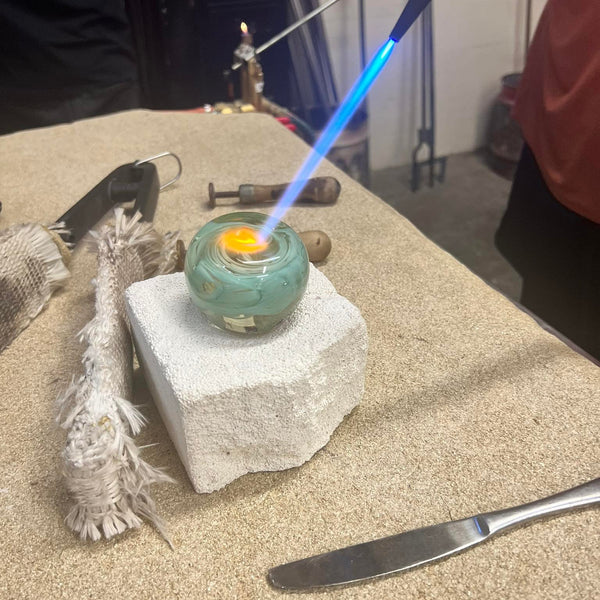 Paperweight Workshops
Our make a paperweight workshops are a great introduction to the art of hot glass. Book in for yourself or attend as a group. You don't have to have any prior experience and it's guaranteed fun!