February – December 2024
New Zealand Glassworks (NZG) is offering an internship program for 2024. NZG is committed to encouraging and supporting artistic endeavours and to providing an educational environment which will help build professional development in a career as an art glass artist. These two, 10 month internships are a great opportunity for graduates in glass or those interested in pursuing a career in glass to develop their skills in a supportive environment as part of a team.
The NZG Internship is an educational work placement opportunity suitable for individuals looking to gain experience in glassmaking and glass education, alongside developing their own skills in a well-equipped glass studio. The successful applicant will experience a variety of roles that will include glass technician and glass teaching assistant. The successful applicant will be trained in the safe operation and maintenance of glassmaking equipment as well as experience in the operation of a busy glass facility. The successful applicant should have a passion for glass and be interested in developing new glass techniques and skills, be hard working and have a proactive attitude.
If you are interested please read and submit the application form here.
NZG Internship Selection Panel
Scott Redding – Director of New Zealand Glassworks
Scott Redding, Director of New Zealand Glassworks has 22 years' experience within the art glass sector. Scott moved back to New Zealand in 2015 after 14 years in Melbourne Australia where he managed a commercial glass facility and gallery with a strong community emphasis; the only open access studio for other glass artists to hire in Melbourne. During this time, he worked with some of Australia's leading glass artists. In his role, Scott is responsible for the overall strategic development and operations of the NZG facility, stakeholder engagement and the promotion of New Zealand art glass.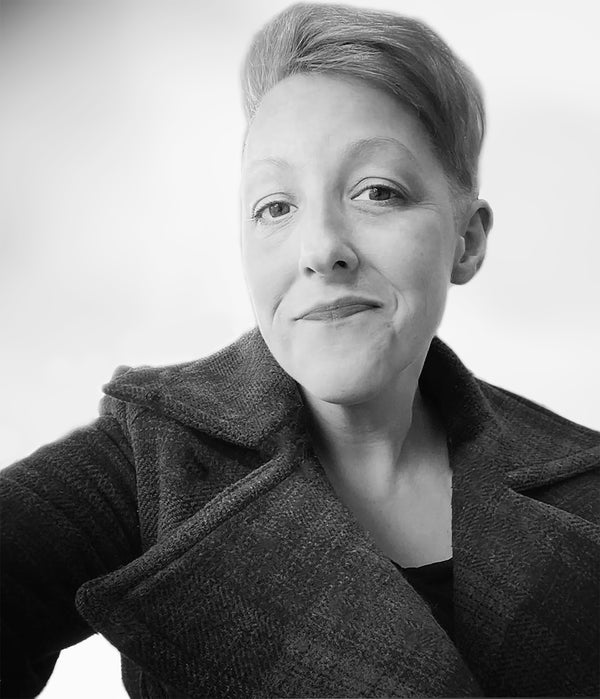 Dr Kathryn Wightman - Artist & Senior Lecturer - Glass and Visual Arts - UCOL/Te Pūkenga
Wightman studied at the University of Sunderland, UK between 2000 – 2011 where she obtained a First Class, Bachelor of Glass and Ceramics, followed by a Masters in Glass and then a Ph.D research degree that combined glass and print. In 2012 she relocated to New Zealand to take up a post of Glass lecturer at the Wanganui Glass School. Since relocating she has been awarded the Emerge Glass Prize, Gold award, the Ranamok Glass Prize 2014, the Young Glass Kvadrat Prize 2017, winner of the Whanganui Arts Review 2018 and 2019 where she was the first recipient of the patillo project – a solo showcase at The Sarjeant Gallery (2020). As well as being a selected finalist in the Fuse Glass prize 2016, 2018, 2020 and 2022. Her work has also been featured in New Glass Review 33, 37, 38. She delivers workshops around the World and lectures in multiple creative areas across the UCOL Whanganui, Creative Industries.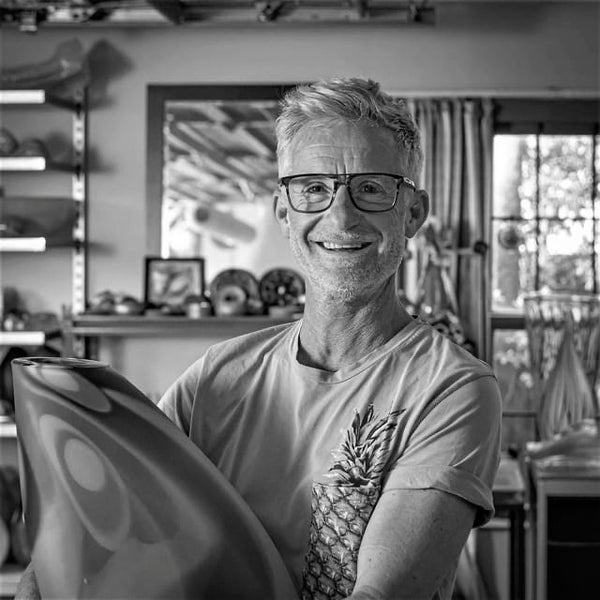 Philip Stokes - Master Glass Blower / Artist
Philip Stokes, a dedicated advocate, embarked on his art glass journey during secondary school art and mentored by his mother in stained glass and casting. He graduated with first-class honors in Bachelor of Applied Arts, specializing in glass blowing, from Monash University (1997-2001). He secured the Pichuck Partnership Scholarship (2001) and best drawing folio accolade, gaining recognition for his art glass work.
In 2002, Phil co-founded Melbourne's only open-access glass blowing facility, nurturing artistic expression, workshops, and student guidance. He managed successive studios until 2015, focusing on nurturing new glass blowers. He has an extensive range of work and history, with over 90 exhibitions and commissions right throughout the world. Relocating to Whanganui in 2016, Philip continued his commitment at New Zealand Glassworks, guiding artists, leading workshops, and serving as head Gaffer for Artist Residencies, aiding hot glass artwork creation. With humility, Phil enriches the NZ art glass community, preserving heritage through collaborations with artists and educational institutions.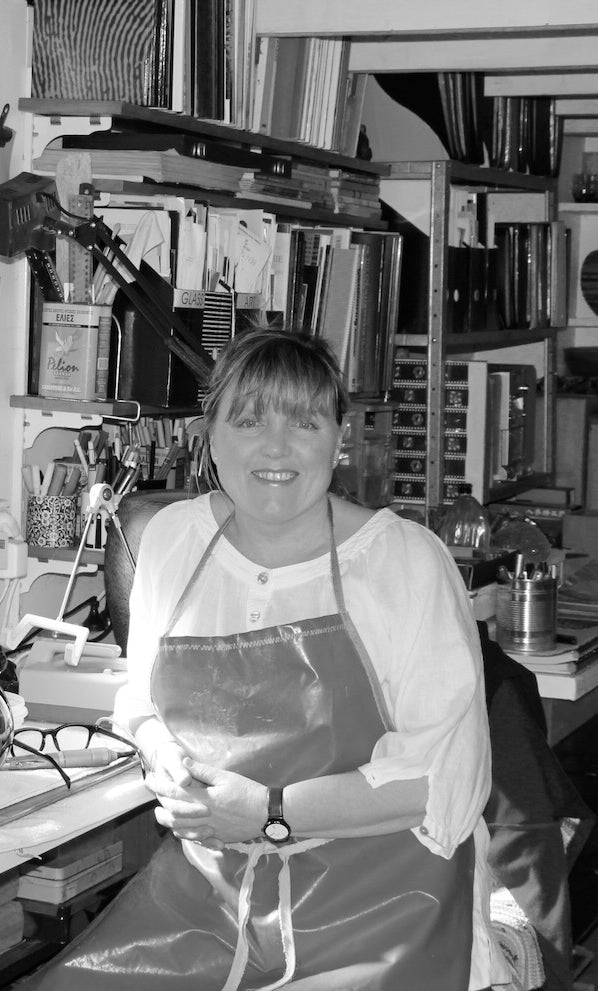 Elizabeth McClure
Elizabeth McClure is a Scottish / New Zealand Artist. Since the completion of her formal studies in glass at the Edinburgh College of Art, she has traveled widely gathering a broad and comprehensive knowledge and experience within the, 'Contemporary Studio Glass Movement'.

McClure has lived, worked, and taught in Scotland, England, Eire, the USA, Japan, Australia, New Zealand and Iceland. She has exhibited world-wide in solo and group exhibitions.

Her work has received national and international acclaim and is held in private and public collections worldwide. McClure is known for the diversity in her approach to her work, working from small object to architectural scale.

McClure has been the recipient of a number of prestigious awards and is recognized for her considerable contribution as a teacher, most significantly for her role in the development of the Glass programme at the renowned Canberra School of Art in Australia and previously as one of the first foreign teachers of Glass in Japan, where she lived for 3 years.

She has also played an active role in the promotion of the 'glass movement' and glass activities through her involvement with numerous glass organizations and held the President's position of Ausglass, convening the first Canberra based international conference for that Glass group in Australia.

Since returning to Aotearoa - New Zealand she has been an active member of NZSAG
(New Zealand Society of Artists in Glass).

Numerous publications attest to her place in this field and record the progress and development of her work throughout her career.

As well as an ongoing exhibition schedule, McClure also undertakes commision work, such as the design of architectural panels for the Deutsche Bank's New Zealand Headquarters in Auckland, NZ for which she was selected as one of two commissioned artists.
She is currently based north of Auckland and is represented by specialist galleries here in Aotearoa - New Zealand and overseas.